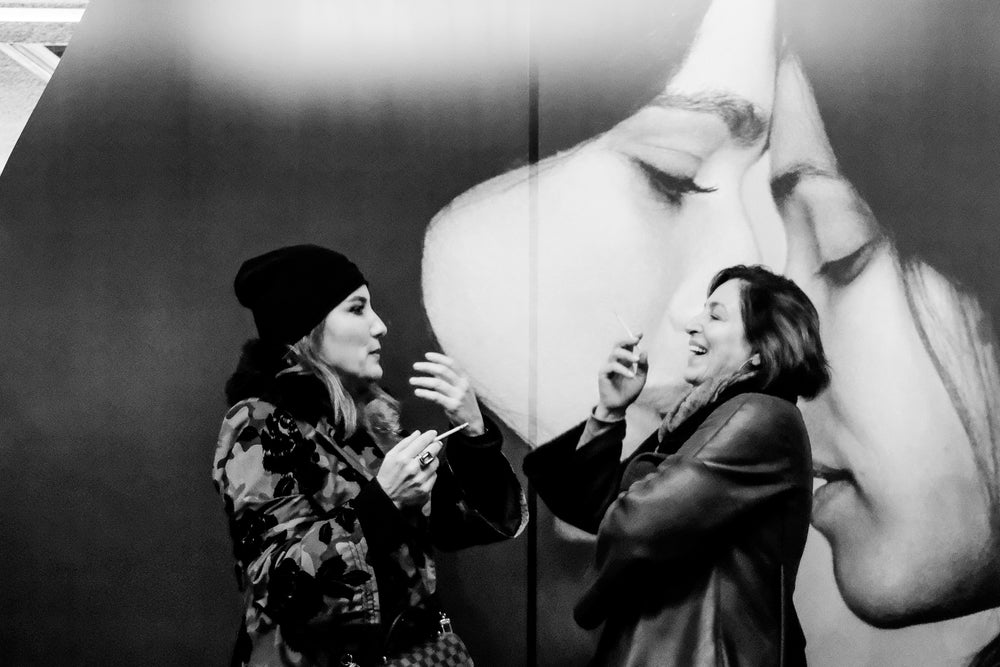 Meet the Photographer: Sonia Fitoussi
We sit down with photographer Sonia Fitoussi to discover the story behind her lens and explore her process of capturing beauty and love in the everyday.
When did you fall in love with photography?

The seed of passion for photography in general and for street photography in particular has been planted in 2004 when I moved from Paris to London. I have a deep passion for cities in general and more particularly for London, its bright colours and its people.  
What do you look for when searching for images to capture?

I am looking for serendipity which describes perfectly for me what is Street Photography. Even though one can never "look" for it as serendipity is simply the fact to allow the chance to find what you were not looking for in the first place. It can be someone passing by a background, that create a funny juxtaposition, it could be simply an attitude, a face, a fugitive ray of light, some colours that are matching well together, etc…  
What interests you about street photography?
Photographing is my daily dose of adrenaline and I can't help myself to look at the world surrounding me as a possible shot. All my photos are candid, I like colour and texture, combined with witty and affecting human juxtapositions!  
As someone who people watches for their job, is there anything you've observed over the past year that has brought a smile to your face?
Everyday, even on the corner of my street, something can put a smile on my face. When I see an interesting shadow, a nice storefront, seeing older people in my neighbourhood that I haven't seen for a while... One can see beauty in the simplest facets of life, you just have to be ready for it and appreciate it! 
What does Everyday Love mean to you?
Everyday love is really simple little thing of everyday life. Smiling to someone, caring for others, sending a message to your loved one. It can be a small gesture, a woman in Waterloo station adjusting the tie of her husband before they took the train to Ascot!  
What's your favourite thing about living in London?

I love London because it's a city full of life, its very international, there are wonderful museums, many theatres, there is always something happening somewhere. You can never be bored in this city. And if you're tired of its buzz, you can always enjoy the quietness of its many wonderful parks.  
Is there a smell that holds significance to you or reminds you of a particular point in your life?
I love fig, because it's reminds me my childhood when my parents rented a house in Cannes. In this house's garden, was a wonderful Figtree and I remember its fragrance like it was yesterday!  
Discover more of Sonia's work on Instagram or visit her website