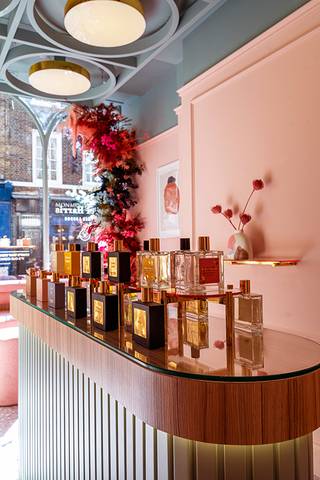 Miller Harris In Store Fragrance Consultation (1hr)
eGift Voucher - $40.00 per person
Enjoy a relaxed one-to-one session with a fragrance expert, where you will smell all our fragrances and be asked questions about what you like and don't like to find your perfect scents.
About this experience
Consultations are personalised to every guest and provide an opportunity to discover a new signature scent. Our Monmouth Street perfumery store is a short walk from Covent Garden tube station.
BOOKING INFO
Book for yourself or with a friend for a treat. For bookings over 3 people please email monmouthstore@millerharris.com with the details of how many people you would like to book for on which date.
FREE UK Delivery on all UK orders over £80

Earn points with M.H Rewards

Buy four samples and get free UK shipping
Your scented experience
A unique opportunity to step in the world of Miller Harris couture fragrance creation.
You are you, you know what you like but sometimes finding a perfect scent is confusing.
Finding a scent which you adore but which also reflects who you are. Telling your story through your perfume, whether it's who you are, who you want to be or discovering something new is a journey, just like the dry down from your first spritz to the lasting impressions of a scent.

Once you have added the consultation to your basket, you'll be asked to confirm an appointment time in our live calendar to complete the booking. If you are not sure yet, or can't make any of the times please don't worry. Please book a slot anyway, to complete your order. Then email our customer service team with your details and one of our dedicated team will be in touch to alter or hold your booking.

The £32 consultation fee can be redeemed against any 50ml or 100ml fragrance purchase made in-store on the day of your consultation.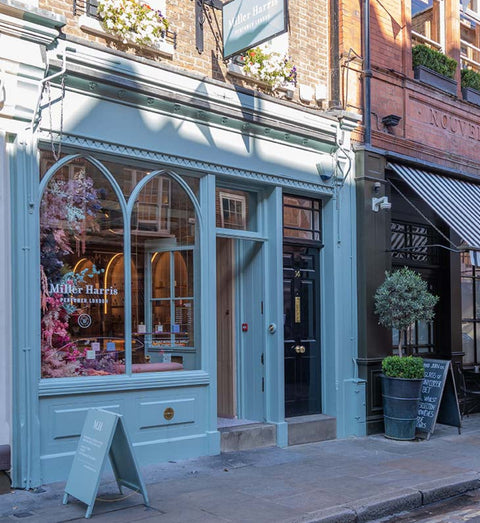 Testimonial
Monmouth Street Consultation
Thank you for a very special experience yesterday..... a journey of olfactory discovery! We were very impressed, happy and excited with such an amazing day out. You were instrumental in evoking such a wonderful experience.
The Process

A one to one discussion with a fragrance expert where you will smell all our fragrances and be asked questions about what you like and don't like, what perfume means to you and scented memories you treasure. This could take up to an hour. You start at the fragrance bar, and once the selection is narrowed down, you move to the consultation area for a more in depth review of a curated range.

The Location

Our Monmouth Street boutique is in the heart of London, in the charming 7 Dials district, just north of Covent Garden. In the intimate location, you'll find a fragrant feast for the senses as well as charming showcase of our perfumery. This is our training store and centre of excellence, so the team use the space to develop their skills and further investigate the olfactive world.