OUR STORY
Breathing colour into the perfumers art
Miller Harris is a couture British fragrance house, founded in 2000, with a spirit of bespoke fragrance creation at its heart.
Miller Harris is committed to using beautiful natural materials whilst pushing creative boundaries. The brand was founded by ground-breaking perfumer Lyn Harris. Lyn was trained in France in her early career, and was one of the first female master perfumers to break into the industry.

The DNA of our fragrances is based on taking the classic perfumers art and applying British sensibility. Always imparting a sense of beauty and optimism in storied fragrance creation.

Miller Harris is committed to pushing creative boundaries, breathing colour and life into our craft.
"Framing Natural Botanicals In Complex Ways"
When creating fragrances, we start with nature, framing precious botanicals in complex ways, and finding richness in simplicity.
We strive to use natural ingredients, which are all ethically and sustainably sourced, and turn to synthetics when more responsible to do so

All of our fragrances are Eau de Parfum.
BEAUTY IN THE EVERYDAY
The creative process for us is about storytelling, and the types of stories we choose to tell.
Our tales come from everyday places, but dig deep into the heart of the Miller Harris customer. We strive to give an authenticity and integrity to our craft. Sometimes our stories seek a truth and sometimes we tell stories of joy and eccentricity. All of our stories seek to find beauty.
"An authentic heart who sees the beauty in the everyday"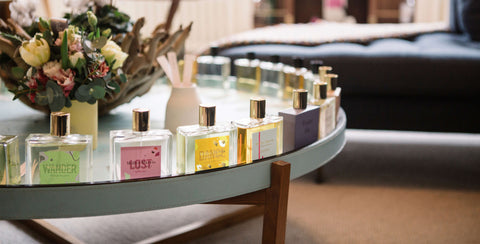 Developing iconic, unique and natural luxury products with global appeal - from the heart of London.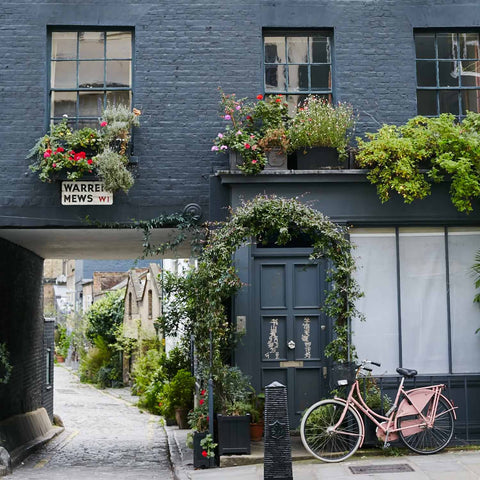 OUR INSPIRATION
We are rooted in contemporary London and love its history of enterprise, culture, migration and innovation.
This is the city in which we drive our passion for perfume.

With our 'Forage' range we worked with urban foragers to uncover the scents, tastes and secret treasures that the green spaces of London provides. Our perfumers interpreted this magic to create LOST, WANDER and DANCE.

Our UK stores are based within the Covent Garden area of London. Known for its natural beauty and blooms of colour, we share our London perfumer story with the world.
"We find nature from our urban landscapes and imagination from the written word. These are our passions, encapsulated in a perfume bottle."
Our London Stores

In the heart of London we have stores in Covent Garden and on Monmouth Street, where you can discover your your new favourites scents in our fragrant world.

Discover

Online

We now have Miller Harris websites delivering to the UK, North America and Europe, with local fulfilment within each market.

Worldwide Stockists

As well as more stores across Asia, you can find us stocked in selected global luxury department stores, perfumeries and online boutiques.

Find your local stockist