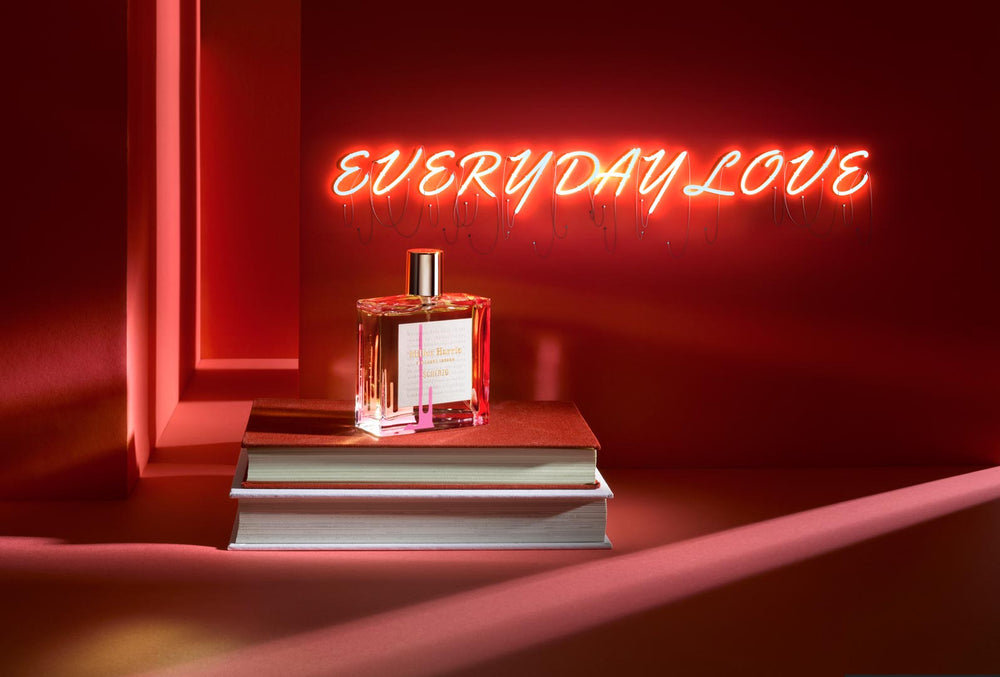 Celebrating Everyday Love: A scented journey with Miller Harris and photographer, Sonia Fitoussi
We can find moments of love in the most mundane places - whether it's in the tenderness seen between an elderly couple as they take a stroll through the park holding hands, the feeling of getting lost in a book, a moment of laughter shared between friends, or the joy of a memory that is sparked by the scent of your favourite fragrance.

We've partnered with Street Photographer, Sonia Fitoussi to capture and celebrate these moments of everyday love and share them through art and fragrance. 
A love of adventure, getting lost in the city and discovering the unexpected. Inspired by the surprising splash of Rhubarb our perfumers found growing wild in grey urban London, Lost brings to life the joy that can come from exploration and seeing where the journey takes you.
Capturing the feeling of getting lost in a book and living through words on a page, Scherzo captures our love for the written word, a colourful and vibrant scent inspired by a passage from F.Scott Fitzgerald's Tender is the Night.
Instantly evocative of late night date nights dressed in your favourite fragrance, the enthralling leather scent of Étui Noir will take you back to the dim lights of your favourite restaurant, wearing your best leather jacket.
For the hopeless romantic, a surprise bunch of flowers will brighten any day. Secret Gardenia is a reminder of this beautiful bouquet, wrapping a cluster of white florals, bright Gardenia and sensual jasmine in delicate musks with a vibrant twist of nashi pear. 
Reminiscent of a crisp Sunday morning spent strolling through the park, the sparkling scent of Wander takes inspiration from sappy patches of nettles found growing in London's green spaces, balanced with fresh pink grapefruit and juicy mandarin.
Discover Wander through the Parks
SHOP VALENTINE'S GIFTING
Click here to discover more from photographer, Sonia Fitoussi and her work.