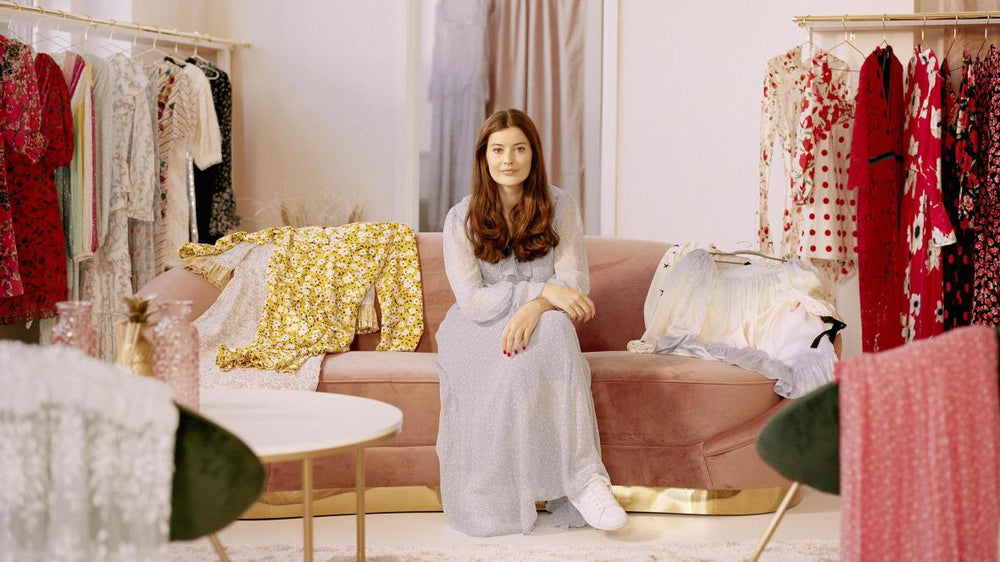 The Sustainability Series - Miller Harris meets Victoria Prew, Co-Founder of HURR
At Miller Harris, we strongly believe that our future is the greatest luxury that we all have and that it is available to everyone. Over the past three years, we have embarked on a journey towards a more sustainable future, from introducing fragrance bottle recycling in our stores and incorporating recycled materials into our packaging, to launching our new sustainable Bath & Body collection.

As a brand, we want to continue to challenge ourselves to be better and part of this means gaining insight from other industries. In this week's segment of our Sustainability Series, we talk to Victoria Prew, Co-Founder and CEO of the UK's leading wardrobe rental platform, HURR.
What does sustainability mean to you?
To buy less and buy better. 
How did you develop the idea behind HURR? 
My co-founder and I are both passionate about tech and sustainability. We closely studied the sharing economy and it's massive disruption across all areas of our day-to-day lives (look at Airbnb and Uber!). As one of the world's most polluting industries, we really believed fashion was the next big industry ripe for disruption.
What has been the best project you have worked on with HURR? 
Our Selfridges popup that we launched in February - it's a huge step forward for the sustainable fashion industry and a huge achievement for the HURR team.
As a start-up, what have you learnt and what is the most exciting thing about the business?
To learn how to pivot and adapt as new opportunities arise. Whilst our overall mission has always remained the same, we've been fortunate enough to have partnered with some of the most exciting brands and industry figures within sustainable fashion. 
What are the plans for the future?
We're focused on re-opening our Selfridges popup and gearing up for the Summer-time rental rush! Longer-term, we're working hard to scale our communities all across the UK and make HURR the UK's go-to rental destination. 
Where do you see the sustainable fashion industry going?
The future of fashion must be circular - incorporating resale, rental and recycling into your fashion cycle is absolutely critical.
The best advice you have ever received?
Say yes now and learn later. 
Find out more about Victoria and HURR at www.hurrcollective.com