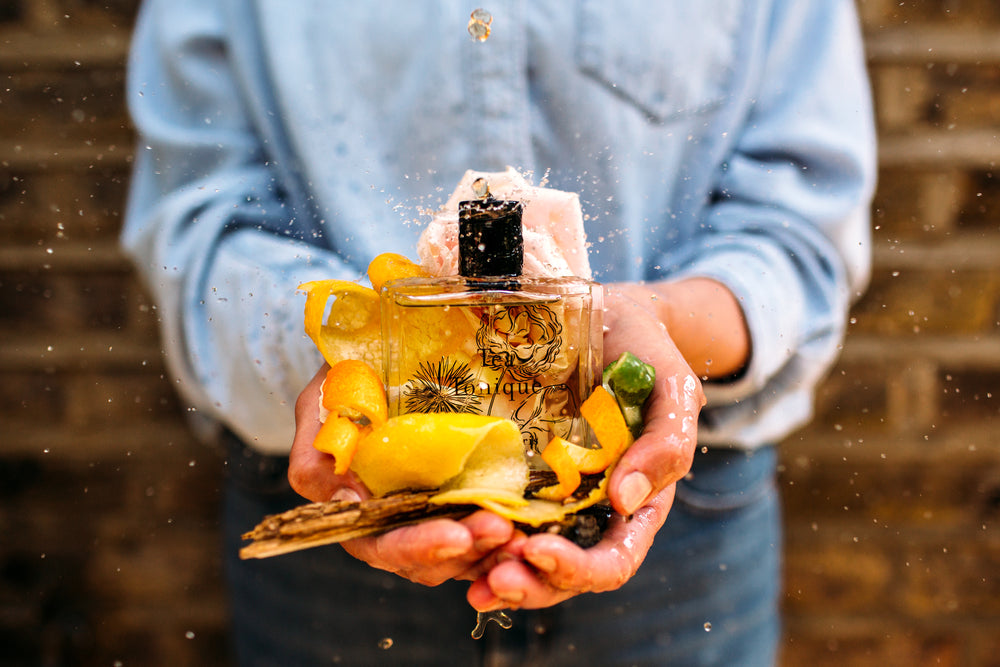 Scents to bring you a smile!
Our favourite fragrance expert, Nick Gilbert shares how you can use scent to boost your mood
Now is an important time to try to keep your spirits high - to put it frankly, things are really weird. Most of us have never in our life experienced something like this, an air of collective grief and anxiety over what is happening and what is yet to be. Fortunately, fragrance is a great escape, offering us a way to improve our moods and travel in our minds.
Mood Booster
One of my personal favourite year-round fragrances is Tea Tonique – quite literally a tonic, it is vibrant and effervescent, cutting through low mood in an instant. The uplifting freshness of bergamot and petitgrain make for a sparkling and bright opening, and for me at least, helps me to slow down and smile. Combined with black and green tea, and a touch of nutmeg, Tea Tonique is perfect for a mood boost. 
Sunny Shores
Inspired by standing on a beach, with crystal blue waters and clear skies stretching as far as you can see, L'Eau Magnetic is a summer escape in a bottle. I've been spritzing it whenever the four walls start to feel too immense – and immediately there is a sense of relief, as though I've been transported far from the city. Aquatic notes and distant pines really capture that sense of standing on the edge of nature, and feeling of freedom.
Getting Glam
What better way to make yourself feel fantastic than wearing anything you normally save for best? Cover yourself in glittering gold and gorgeous fabrics, even if once a week, just to experience something out of the ordinary. Glitter and glamour call for fabulous fragrance, too – which is where Leather Rouge comes in. A sumptuous and mysterious black leather is the seductive backdrop to explosions of red rose and raspberry – spray it on and suddenly you're larger than life.
Escaping to Nature
One of the respites that has been helpful for a lot of people is to explore their local parks – whilst respecting social distancing rules – and paying attention to nature that they'd ignored before. Over on Instagram, we've teamed up with John Rensten to encourage foraging, close to home on your daily walk or in your garden. His book, The Edible City, was part of the inspiration behind our Forage collection – which encouraged perfumers to take a look at the unexpected scents of London's nature and parks. Dance amongst the Lace is a perfect scent for a mood lift, too. It captures the sensation of being outdoors in the sunshine, crushing cow parsley in your hands, releasing its intense and vibrant citrus scent.