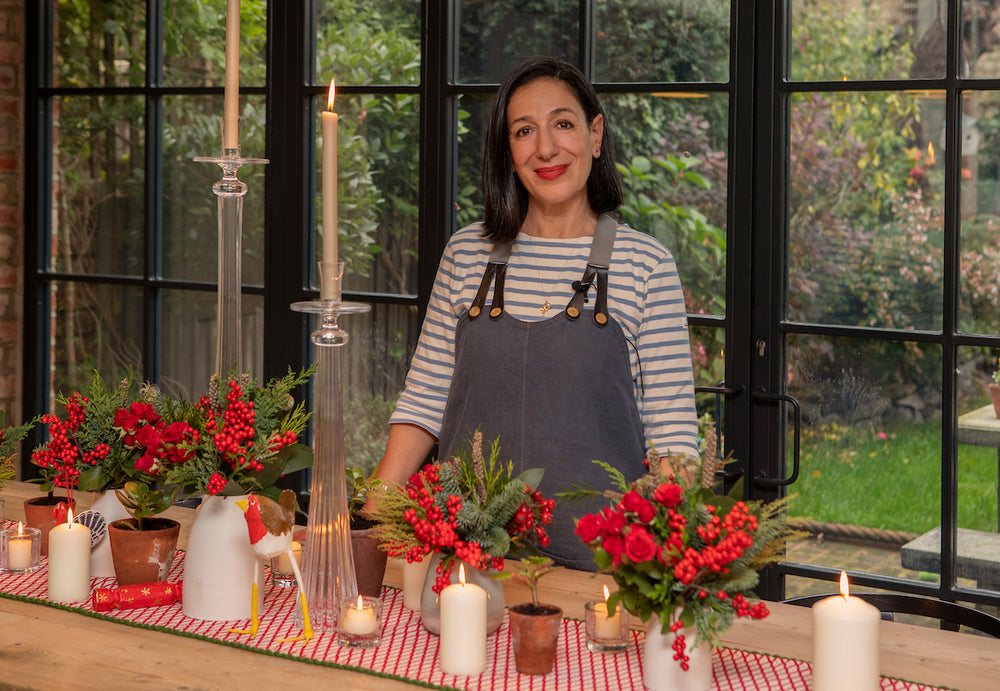 Kally's Seasonal Stuffed Vine Leaves | Those in the know, know what to give
This Christmas we're visiting some of our friends and favourite brands for a look into what their Christmas looks like; getting the inside scoop and top tips for the holiday season. Our first partner, Kally Ellis, founder of McQueens Flowers, talks us through some of her Christmas traditions and lets us in on one of her treasured traditional recipes...
Christmas for me is a time for family. Obviously, I know everybody probably says that, but it truly is. And I come from a really big Greek family, as you can imagine how noisy and lively it can get. And for me, Christmas is all about family and getting together and playing games and celebrating and being with each other, enjoying, enjoying each other's company. We very rarely have the chance to all get together during the year. We're also busy. But Christmas is a time when we all literally downed tools and make sure that we make the effort because my husband is English and I'm Greek. So we kind of combine the two especially when my mother's around. It really is a combination of two cultures coming together. So, for instance, the food that we eat is, yes, we have the turkey and we have the stuffing and we have all the trimmings. But on top of that, we have the stuffed vine leaves and all the traditional Greek dishes!
Make sure you're signed up to our newsletter to make sure you don't miss out on tips and treats from our partners this Christmas.