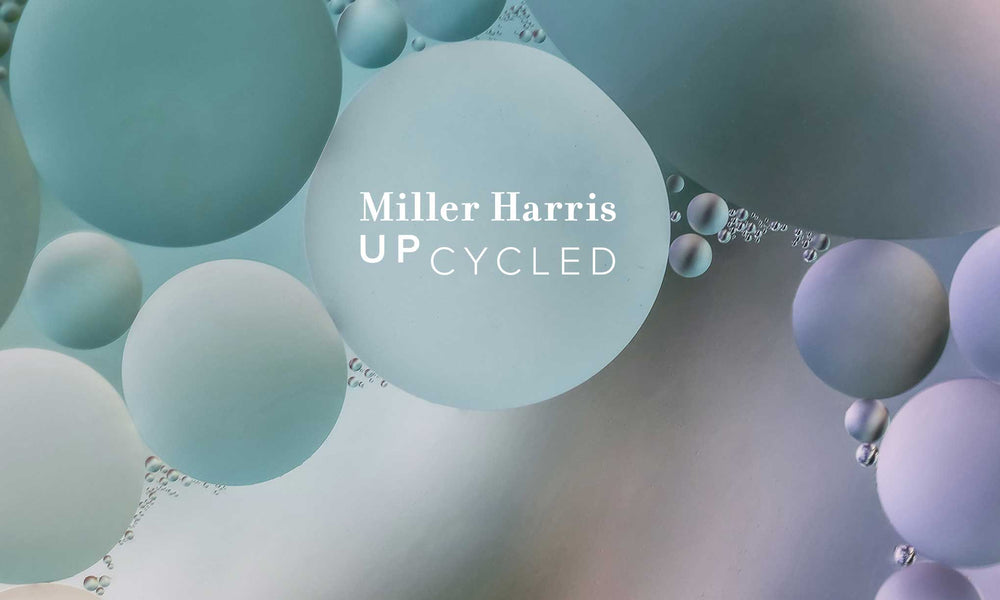 Whenever we are developing new products, we ensure our products are carefully created and always remain conscious of our responsibility to the planet.
As part of our commitment to the sustainable evolution of our brand, over the past couple of years we have been exploring how we can look to up-cycling when it comes to our ingredients. 
Working closely with our world-renowned perfumers at Robertet to maintain our finest 'naturals first' approach, along with a commitment to reduce waste materials, we have been able to take a step towards a more sustainable future, using up-cycled perfume notes created with by-products from the extraction of freshly harvested plants.  
Our new Eau de Parfum, Hydra Figue is abundant with a high concentration of natural materials, all sourced for their high-quality grade and focus on Corporate Social Responsibility (CSR) initiatives. This fragrance also continues Miller Harris's Up-cycled initiative with two exciting new innovations in natural scent extraction, Hydrolat Sage and Re-purposed Oakwood. Discover how these elements are obtained... 
Hydrolat Sage Up-cycling Process
The process of steam distillation which is used to extract the essential oils from many of our natural sources in perfumery has long used water in large volume within the process. The measurement and reduction of water waste in manufacturing is a key cornerstone of our CSR actions. Our supplier has, for a number of years, tried to use the water for the localised re-use in the watering of natural crops (Rose, Tuberose, Ylang Ylang) in Grasse. However, water is still wasted and ultimately is still needed in the final product of perfumery. Therefore, with support from our supplier, we've replaced the water used (around 7% of the final product) with Hydrolat Sage. The water used in the steam distillation of sage leaves, the water is collected after the essential oil is obtained, and this has been used in the final fragrance. The Hydrolat carries a subtle hint of the sage leaf and brings a slight aromatic nature to the fragrance.
Oakwood Up-cycling Process
The production and control of natural materials for use in perfumery is at a crucial juncture in its history. We have a responsibility to look not only at the waste and byproducts within the manufacturing process, but at why we use any natural product and if we are replacing what we take. Oakwood in perfumery has long been used as an ingredient, however we've worked with our suppliers to develop a process that no longer goes to the first source but look further down the supply chain, for second use opportunities. Our UpCycled Oakwood is a byproduct of the scrap wood that is used in the creation of wine barrels in the home of wine, France. The unsuitable wood in terms of quality (aesthetic defect, heart of the block and the waste) are then recovered and chipped.  The blocks are supplied only with French oak Quercus robur from French forests, managed by the ONF. This wood is PEFC certified, a standard that ensures the development of the forest heritage through a sustainable forest management approach.
Stay tuned for more updates on how we are developing our M.H Upcycled Initiative and sustainable practice...