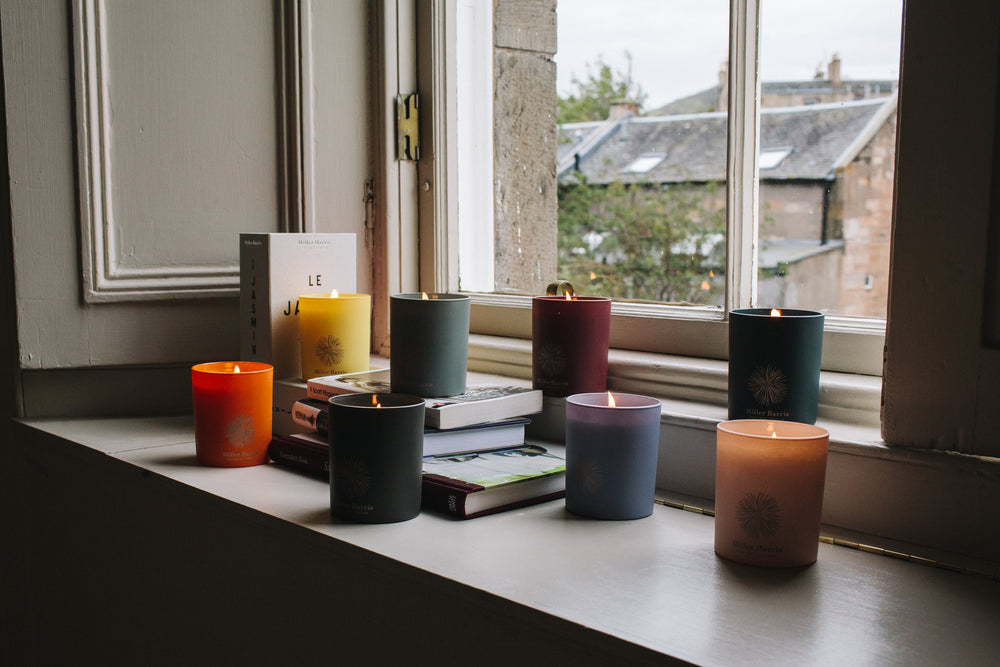 The nights are creeping in, and the days getting shorter, which makes us want to spend more time in the comfort and surrounds of our own homes. We speak with our Fragrance Expert, Nick Gilbert for a look into what scents will warm our homes as we head into the winter months.
There's nothing better than wrapping up in a blanket on the sofa with some candles burning dotted around the room to help you feel homely and warm when the temperature has dropped outside. When it gets to this time of year, I start putting away the fresher home scents until the springtime and switch them out for the more cosy and cuddly candles.
L'Art de Fumage
My absolute favourite scents to burn in the winter are those with the combination of amber and incense. L'Art de Fumage smells how I imagine an ancient ritual of offering resins and scented plants to the gods would smell: rich with elemi and frankincense, smoky woods and embers. Except I'm not in Egypt circa 2019BC, I'm lounging in a living room in south London.  
Mossket
One of the best things about this time of year are those days with crisp, cool air and brilliant sunshine. A walk in the woods will always smell incredible on those days. Mossket allows you to have exactly that scent diffusing in your home, even when it's not bright outside. A pillow of mossy forest floor, fallen leaves and sunlight streaming through the trees.
Rendezvous Tabac
Whilst Rendezvous Tabac could transport you to the romantic brasseries of Saint-Germain that inspired it, the spicy heat of pimento and deep woodiness of pine and patchouli evoke an autumnal bonfire for me. The scent of flickering flames is perfect for making you feel cosy if you haven't got an open fireplace in your home.
Petal Storm
In collaboration with McQueens, Miller Harris created a collection of candles which capture the sensation of walking into a florist. For me, in the dead of winter, when florists are full of wreaths and leaves, I crave the smell of fresh flowers. Petal Storm is all of that, petals caught on the breeze when you open the door – and has enough warmth to not feel out of place in the winter.
Garland
For me, Garland is the scent of being wrapped up in a cashmere blanket. It is the ultimate in comfort – a delicate orchid, musk and sandalwood fragrance which suggests (but never hovers into) vanilla. Ideal if you want a subtle veil of scent from your candle for a relaxed and casual evening.